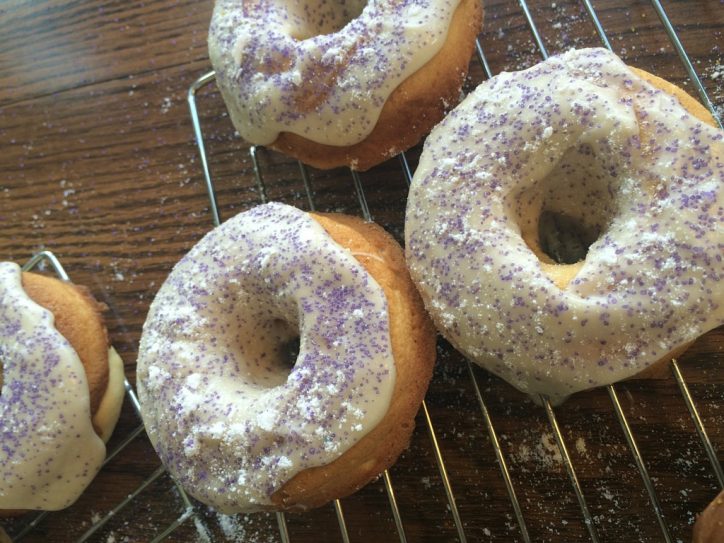 Old Fashioned Donuts, Gluten and Dairy Free
I have been craving donuts!  Nutpods Dairy-Free Creamer contacted me to try their product, and I thought their product would make very rich tasting gluten free donuts.  I used the French Vanilla in this recipe and oh they are delicious!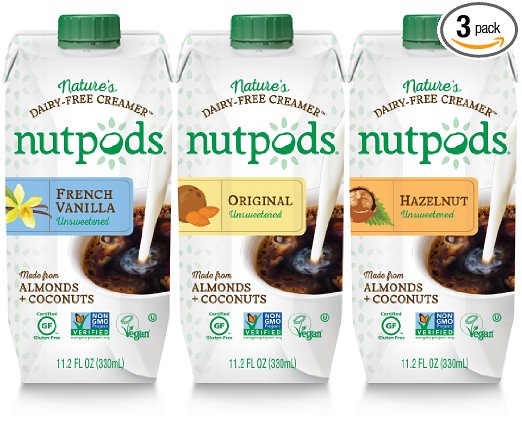 I used a gluten free donut mix from King Arthur Flour.  I did substitute some things for what is asked for on the donut box mix. You'll have to check the recipe below for what I did.    Then I made a simple vanilla frosting using organic maple syrup that I bought while I was in NY!  It is so much cheaper to buy maple syrup straight from the farms!  I bring them home and freeze them, using the maple syrup as needed.   These donuts are so yummy!
Check out the recipe and ingredients below for both the Old Fashioned Donuts and the Dairy Free Frosting!
There are so many options to make these simple donuts so special.  Next time try adding lavender in the donut mix and frosting batter.  Or other flavors to try would be apple spice…mmmm.
Old Fashioned Donuts with Frosting, Dairy and Gluten Free
Author:
My Dairy-Free Gluten-Free Life
Serves:
1 dozen large donuts
Ingredients
Ingredients:
Donuts:
1 box King Arthur Gluten Free Donut Mix
¼ cup butter or dairy free alternative ( coconut oil or earth balance )
2 T oil - I used safflower oil
2 large eggs, organic
1 cup milk ( I used ½ cup soy milk & ½ cup french vanilla flavored Nutpods dairy-free creamer )
Frosting:
2 Tablespoons hard coconut milk on top of the can of canned coconut milk. I use brand Chaokoh
1 Tablespoon pure organic maple syrup
1 tsp organic Madagascar Bourbon Pure Vanilla Extract
2 cups powdered sugar
lavender sugar sprinkles ( any of your favorite cake sprinkles )
Instructions
Putting it together:
DONUTS:
Mix the ingredients listed above for the donut which includes the box of donut mix and other ingredieints.
It is recommended to put the batter in a ziploc baggie or pasty bag and pipe the batter into donut baking pans. I was able to use spoon but it took longer.
Bake as directed on donut box, remove and cool completely before frosting.
FROSTING:
Mix with hand mixer all the ingredients listed for the frosting. If the frosting is too thin, add more powdered sugar. If the frosting is too thick add a bit more maple syrup.
Spread over cooled donuts.
Then sprinkle frosting with cake decorations of your choice.