Spicy Asian Tofu Scramble
Have you ever tried a tofu scramble?  It's the perfect easy vegan and gluten free meal for breakfast or even dinner!  The great thing about tofu is that it takes on the flavor of all the spices and seasonings you cook it with, so the possibilities for creating different dishes with it are endless.   If you have never worked with tofu check out my post on how to prepare and use tofu.
This Spicy Asian Tofu Scramble takes on the flavors of sesame and ginger, and the spice of sriracha.  Chopped scallions add a fresh crisp to this hearty and delicious scramble.
Enjoy your tofu scramble with a couple slices of avocado or some steamed veggies for a delicious, gluten free, vegan breakfast.  This scramble is a quick and easy  protein packed meal the whole family will enjoy.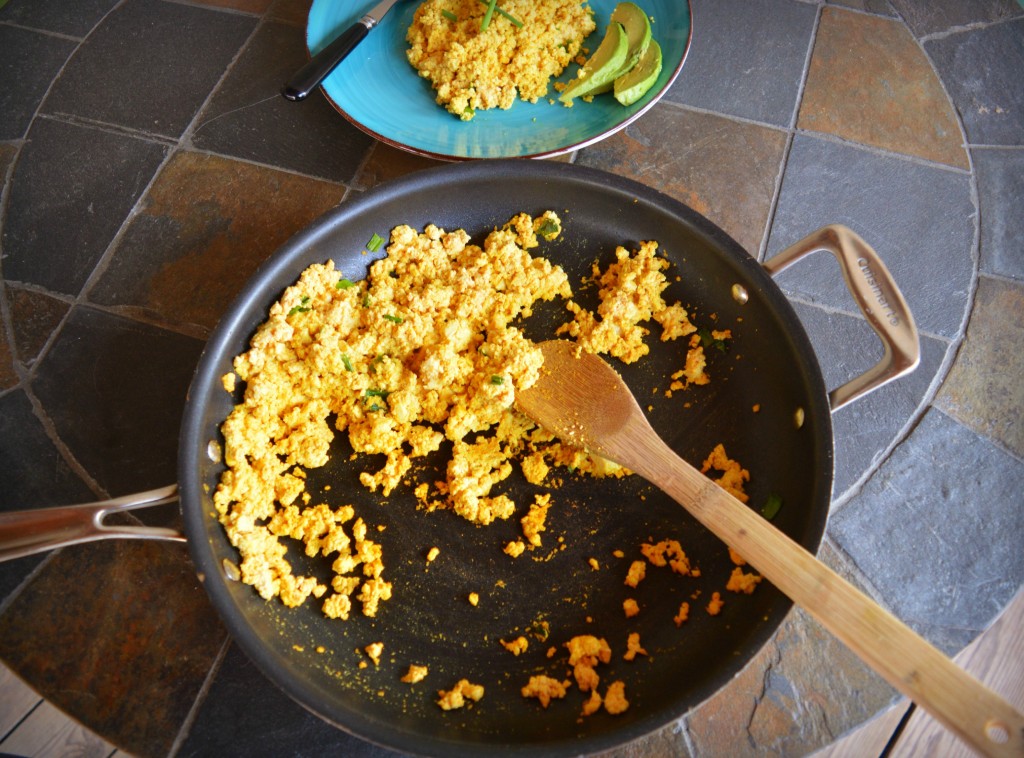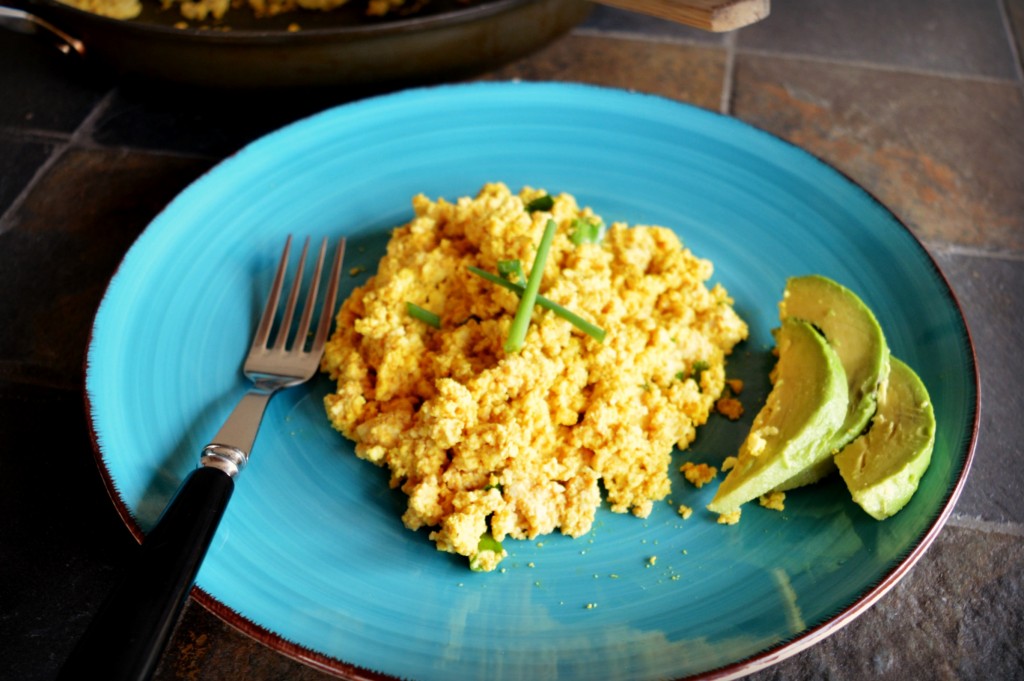 Spicy Asian Tofu Scramble Recipe
Author:
My Dairy-Free Gluten-Free Life
Ingredients
1 package extra firm tofu, drained and gently squeezed to remove excess liquid
2 tablespoons tamari
2 tablespoons nutritional yeast
1 tablespoon rice vinegar
1 tablespoon sesame oil
1 tablespoon sriracha, or hot sauce of your choice
1 teaspoon garlic powder
1 teaspoon ground ginger
½ teaspoon turmeric
2 scallions, chopped
salt and pepper to tastes
Instructions
Put drained tofu in a large mixing bowl and break up with hands until it resembles scrambled eggs
Add everything except scallions and mix thoroughly
Spray a large frying pan with cooking spray, or lightly coat with vegetable oil of your choice. Heat over high heat.
Add tofu to pan, then sprinkle scallions throughout and cook until heated through and a nice yellow color.
Makes 4 servings